Welcome to Harwood Veterinary Hospital!
We offer top quality veterinary care to all pets, including non-traditional critters to the Wauwatosa, WI and surrounding area.  Dr. Paul Habriga uses his knowledge of the latest studies to help treat your companion and offers a variety of treatment options. Our staff knows how important your pets are to you, and are fully committed to enhancing our patient's lives through excellence in comprehensive care, diagnostics, surgery, and dentistry. We strongly encourage and focus on preventative health care — our ultimate goal is to help your companions live the long, happy and healthy lives they deserve with you!
I was pleasantly impressed by the staff, Doctor Paul and the Harwood
Clinic.  I have used the same vet clinic for the last 25 years and
although still like them, the Harwood Clinic location is very convenient
for me. So after some research, decided to give it a try.  I am a
curious person, so having Dr. Paul explain what he was feeling and
noticing when he examined my dog and then going over the x-rays with me
was not only interesting, but helpful in my understanding what was going
on and why what he was recommending was important.
As for my dog Barley, although she is pretty easy going, sans getting
her temperature taken, she is often nervous at the vet and seemed less
so this time. Also she can be cautious with strangers, but seemed to
think Dr. Paul was a friend from the outset.

I appreciate the knowledge you are willing to share and the care you
took.
Great to know that there is a vet out there that is concerned about your pet's health more than the clinic's financial health. Very thorough examine and info given to make a good decision of what care to give your pet. Very concerned and interested in pets health, and being honest about care cost options.
It was great to hear an explanation of Gus' condition and several options with pricing. The transparency was great. The staff was great and very nice to Gus. Parking was n/a because we walked over.
I am so glad we found you! Thank you for spending time with us and showing us your beautiful, new, facility!  Thank you also for the suggestion to walk the dogs in The beautiful Tosa village.  The dogs loved it!  Such a beautiful fall day!  Kind of makes me want to move there
Excellent place.  I've been looking for a good vet for over a year.  I finally found him.
Super happy with my first visit! Everyone was so welcoming and helpful. I have been to a handful of vets over the past few years for my other pet cats and fancy rats and have been frustrated by many of them. Dr. Paul may be my new favorite. His experience and knowledge shows in how he listens fully to your concerns without judgement and has thorough yet practical solutions and advice. Thank you!
We really appreciated the fact that we'll work with Dr. Paul on a consistent basis, instead of seeing a new vet each time we visit like we did at our old vet. Also, we thought it was great that Dr. Paul brought up pricing and recommended lower priced versions of medicine that are of good quality.
You office and staff fill Dexter and my every need. Your office is well located, easy to access. Look forward to having my cat use the services you provide. If you had "grooming" it would be more than perfect. Thank you for choosing Wauwatosa for your services.
Wonderful facility with wonderful staff! It was my first time there with our new puppy, Whiskey and I couldn't have been more impressed! This first time puppy mum walked away feeling great.
The staff was AMAZING!! People who love their "pet" like I do know that they are a part of the family, and it was so comforting feeling like someone other than myself cared so much for my snakes health. And the prices were so reasonable. I was literally shocked and thought they had applied a special discount to the price or something because of how low it seemed. So happy with my visit and will definitely be back, as well as recommending them to friends with vet needs!!
Top quality veterinary care to all pets, including non-traditional critters!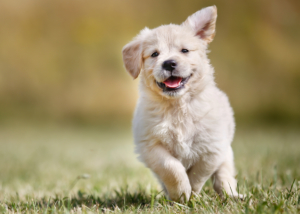 We strive to prevent illness whenever possible. The time and effort invested in preventive care has rewards for both pets and owners. We provide comprehensive physical exams, internal parasite testing, heartworm and flea/tick control, vaccination program, spaying or neutering, and specialized blood tests for all life stages.
We offer the most advanced surgical techniques and technology. All patients are carefully screened for safety, and anesthetics are specifically tailored to your pet. Our staff is highly trained to ensure the safest, most efficient, state-of-the-art procedures for your pet.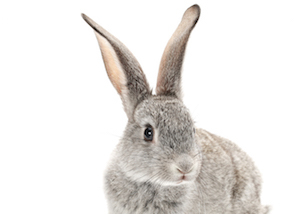 Harwood Veterinary Hospital has a special interest and extra training in the care of exotic animals, including but not limited to: ferrets, guinea pigs, rabbits, birds, reptile, amphibians, and all other nontraditional pets. While the majority of our practice consists of dogs and cats, Dr. Habriga has treated a twelve-foot boa constrictors, a toucan, prairie dogs, puffer fish, and a leopard gecko that needed surgery.